Instructions for the e-Golf
Last changed: 14 November 2022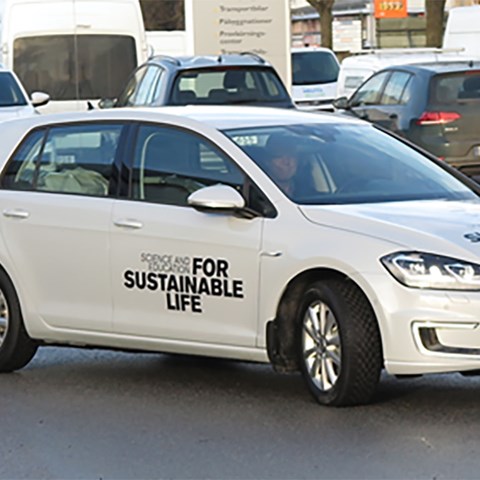 The e-Golf is a pure electric car. It's almost like driving a regular car with automatic transmission, but there are a few things to keep in mind.
Below is a link to a document with some important instructions for the e-Golf. It is quite a lot that is new but there is a detailed instruction book in the car to read. Use it!
It is important that those who are supervisors to students, doctoral students and others are responsible for informing these persons before they drive the car. If you are going on longer journeys than Uppsala and the surrounding area, it is important that you do not overestimate the range and that you know where to load the car. The range depends on the weather, driving style, how much of their electrical equipment you use in the car, for example ac, radio, interior temperature etc. For example, you are out on a farm for a whole day and should go home in the evening so maybe you have power left for 100 km but it is only 50 km home. What you might forget is that it takes power to heat the car on a cold winter day and suddenly you may only come halfway home ...
Note that flushing fluid must not be stored in the car! It produces vapors in the compartment and can affect the alcolock. All handling of, for example, hand spirit, wet wipes and other alcoholic beverages must be done outside the car.
Facts:
---
Contact