Göran Ericsson
Last changed: 08 November 2021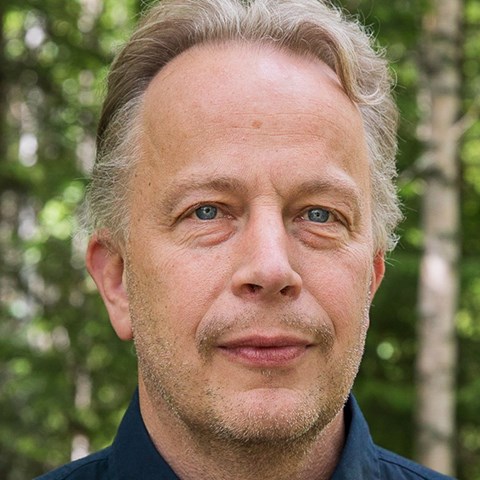 Professor Göran Ericsson, elected as: Chair/Dean.
Important future issues for the faculty
The perception & views of SLU. Continue to develop our research, education, environmental monitoring and outreach in forestry sciences including forest ecosystem and sustainable use. One SLU.
How I will contribute to the new faculty board
Broad knowledge and network about SLU, our faculties, and the green and blue sectors nationally and internationally. As dean, I will make sure that we depart from what is good and functioning, progress, to make sure our work have impact both internally and externally. We develop, change, reduce or simplify things if needed. Not just for the sake of it. Given my roll, I will work closely with the faculty board and the heads of departments to get the best out of their complementary mandates. We have SLUs best staff and excellent departments with staff that contribute and make a difference. As the chair of the faculty board, I will to the best of my capacity and knowledge to develop SLU's mission, to stimulate us to challenge established knowledge based on critical thinking combined with open and inclusive perspectives. Its not just worth knowing – its equally important discussing!
A few personal lines
I have a positive take on life; most things will and can be solved. Both privately and professionally, I follow the say "with planning we can handle the unexpected, but we can't improvise without planning". I have a strong societal interest and I am very motivated to understand what and why things happens. When I am not dedicated to SLU I am outdoors somewhere with my family, or engaged in non-profit organizations or just relax in front of the fireplace on our couch.
Undergraduate education
Master in biologi with a minor in business administration from Uppsala University 1994
Worked at SLU since
1998 in various positions, and brief period in 1993.
Assignments
EU/REA (European Research Executive Agency), KSLA (The Royal Swedish Academy of Agriculture and Forestry), The Swedish EPAs scientific advisory board for biodiversity and ecosystem services, the Norwegian Research Council, Umeå University; Arctic Centre at Umeå University (ARCUM), Centre for Environmental and Resource Economics (CERE), Dep. Head of Dept. 2007-2016, Head of Dept 2016-, SLU Board. Elected Membe2011-2017
---
Contact