Tag-along
Last changed: 11 November 2022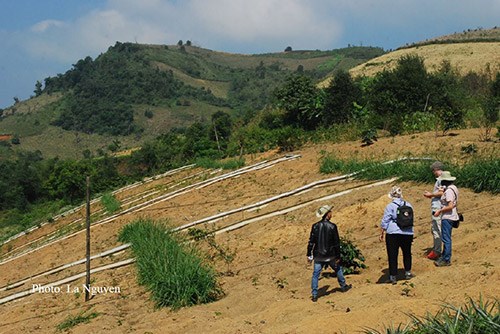 Since 2013, the Committee on Global Affairs has annually given funding to researchers and doctoral students at the NJ Faculty in order to broaden their skills in the field of global development. This programme is called Tag-along.
You can apply for travel to low-income countries (listed on the OECD DAC list) to visit projects or meet existing networks (tag-along). The trips should clearly aim to improve the prerequisites for conducting research in the field of global development in general. The projects or networks visited should have a clear link to research and education at the NJ Faculty.
The long-term goal of this tag-along initiative is that more NJ researchers will operate in the field of global development and be able to receive external funding for this. Consequently, the goal regards capacity building.
At the time of the trip, the applicant must be employed at the NJ Faculty, either as a researcher or a doctoral student. Granted funds can cover travel and accommodation costs, as well as overheads and certain wages. After the trip, a report will be sent to the Committee on Global Affairs. A short summary of the project is published on the NJ web, if the applicant consents to this.
Applications are assessed by the Committee on Global Affairs, and the dean of the NJ Faculty decides who will receive funding. The application must be written together with the person who will host the visit.
To apply
Announcements related to the programme are published on the NJ staff web and information is sent to heads of department and heads of division within the NJ Faculty.
Apply here before 20 September 2021.
Journeys to date
Tag-along and GDPR
When a tag-along trip is completed, it is desirable that photos and travel stories be published on NJ's employee web site. In order to be able to do so, consent is required from the person who has completed the trip in accordance with the provisions that the GDPR covers.
---
Contact