Dean's letter April 2021
Last changed: 19 April 2021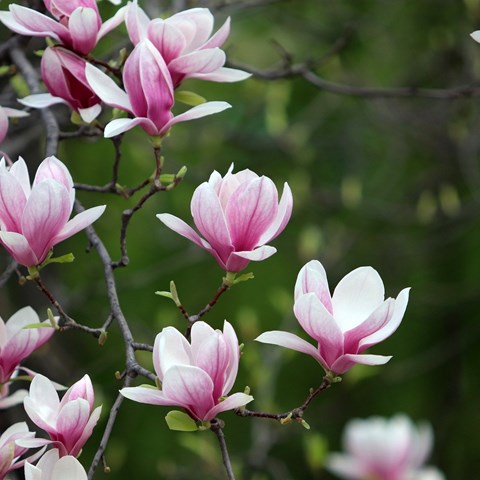 We have passed the one-year mark since the outbreak of the pandemic, and now vaccinations are underway we can start to look forward to returning to a more normal way of life. Perseverance, commitment and ingenuity have meant that, despite these changed circumstances, activities have continued and generated positive results.
For example, during 2020, the production of peer-reviewed articles increased from 168 in 2019 to 224. It is difficult to measure how research contributes to society's development, but established collaborations between industry, municipalities and more guarantee results – something we can also see when reports from research are presented in the mass media.
Undergraduate education
Undergraduate education – which makes a considerable contribution to society's development – continues to grow through new programmes and freestanding courses, meaning that now, for the first time, SLU has reached the financing cap for the university's allocation of funding.
The main message in the 2022–2024 budget documentation submitted to the Government Offices is increased funding allocation for courses and programmes. Despite this, the Board of Education is working with potential budget cuts that, unfortunately, risk being applied if SLU's direct government funding does not increase.
One potential consequence is a reduced number of available places on the faculty's programmes. This is especially unfortunate as the number of applicants is increasing.
Admissions to last year's autumn courses demonstrates a continuing large interest in the faculty's programmes and freestanding courses. The following new freestanding courses have been created in a bid to attract new target groups, meet the growing demand for lifelong learning and to increase the range of courses on offer at departments that currently do not offer so many.
• Basic floristics and arthropod faunistics from a plant protection and nature conservation perspective, 7.5 credits, summer
• Pomology – harvest, post-harvest and plant breeding, 7.5 credits, autumn
• Agroforestry, 15 credits, autumn
• The history and future of cultivated plants in Sweden, 7.5 credits, summer
• Experimental horticulture, 15 credits, summer
Doctoral studies
Doctoral studies at the faculty have also continued to grow, following a previous dip, with 12 and 11 people being awarded their doctorates in 2019 and 2020 respectively. During 2020, 21 students were admitted to doctoral studies, and this year so far we have admitted 6 students – suggesting that this positive trend continues.
Research applications
Many members of staff have worked tirelessly submitting research applications to Formas and the Swedish Research Council. About 100 applications were recently submitted, and hopefully all the hard work will pay off.
Research communication
This year, the faculty has focused on research communication, prioritising efforts that can strengthen external funding. The project team has worked with concrete communications activities aimed at researchers' work with applications related to Formas.
Strategic efforts
There was a lot of interest in the faculty's call for applications for interdisciplinary catalyst projects between the departments, and results have been positive. A total of 26 proposals were submitted, of which 10 were invited to continue onto the next stage. The successful candidates will be determined when the faculty board convenes in June.
Another strategic effort involves "best practice", which is being revived after a break. Two application rounds will be open during the spring semester. The first application round has already received 10 applications – which is testament to the major commitments into developing the knowledge basis required for teaching and education.
Distinguished university teachers
Another example of such commitment is the recent addition of two distinguished university teachers, Kristina Ascard and Petra Thorpert, to the faculty. We would like to congratulate them on this award.
Strategy and operational plans
At the end of last year, the university and faculty-level strategy documents were finalised, meaning that strategy work is now in its implementation phase. The operational plan for the SLU-wide strategy is now complete and includes prioritised areas requiring action.
Work has begun with the faculty's operational plan and will be discussed by the heads of department in May and the faculty board in June. The suggestions received after the plan was sent out for comment last autumn will form part of the discussions. The proposed strategic operation plan will be sent out for comment after summer.
Now spring has finally arrived, it is important that we take time to enjoy it. Results from the staff survey showed that there is a great need for rest and recuperation amongst faculty members. Prioritise and make the most of the opportunities now available during these beautiful warmer months.
Håkan Shroeder, Dean, Karl Lövrie, Deputy Dean, Åsa Lankinen, Vice Dean and Lena Ekelund Axelson, Vice Dean at the Faculty of Landscape Architecture, Horticulture and Crop Production Science (LTV).
---
.