Faculty of Veterinary Medicine and Animal Science
Last changed: 04 November 2021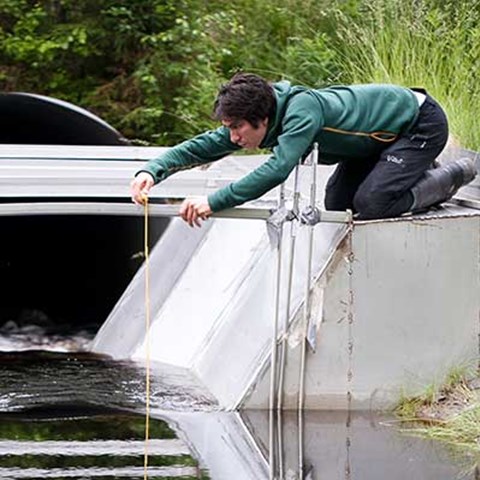 On this page, we gather the information regarding the election for VH's new faculty board, which will be elected during the autumn. The content will thus be filled with new information as things are decided.
Some old information
Important dates
September 29
The Nomination Committee presents its proposal and at the same time invites to free nominations
October 8
Last day for free nominations
October 27
Hearing with nominated candidates at 12.30–14.30
October 25 – November 2
Election period
The nomination committee's proposal
The nomination committee's task has been to submit proposals to the ten ordinary members/deputies to be appointed to the faculty board for the period 2022–2024. The nomination committee's proposal also includes candidates for the assignments as chair (dean) and vice chair (deputy dean) of the board.
The nomination committee's task has also been to take into account, subject distribution, geographical aspects, gender aspects and any other relevant factors such as other committees within the faculty that require the chair of a committee to be a member or deputy member of the faculty board.
Dean and deputy dean
Chair (dean): docent Rauni Niskanen
Vice chair (deputy dean): professor Dirk-Jan de Koning
Eight ordinary members/deputies
Researcher Anne-Lie Blomström
Professor Johan Bröjer
Senior Lecturer Stefan Gunnarsson
Professor Anders Kiessling
Senior Lecturer Ingrid Ljungvall
Senior Lecturer Johanna Penell
Senior Lecturer Eva Sandberg
Senior Lecturer Bodil Ström Holst
Presentation of nominees
Here you can see who is nominated and read a presentation.
Free nominations
October 8 was the last day for free nominations.
Nominate additional candidates (free nominations)
(The last day for free nominations was October 8.)
The nomination committee invites to additional nominations (free nominations), which means that those who are entitled to vote have the opportunity to nominate additional candidates than those proposed by the nomination committee, either as chair (dean), vice chair (vice dean) or as a member/deputy. Freely nominated candidates may only be entered on the ballot paper if they have a PhD and have the research or artistic competence referred to in Chapter 2, Section 6 of the Swedish Higher Education Act (1992:1434).
Nomination form, including presentation on Swedish and English is sent to VB-VH2021-24@slu.se and must be received by the nomination committee no later than 8 October 2021.
VH's Nomination Committee
The Faculty Board decided to appoint the following persons as members of the Faculty's Nomination Committee. In January 2021, those entitled to vote at the faculty were invited to nominate candidates for a new nomination committee for the term of office 1 June 2021–31 May 2024.
Ordinary members with personal deputies in parentheses:
Karin Vargmar, chairman, BVF (Ingrid Hansson, BVF)
Anders Karlsson, HMH (Lena Lidfors, HMH)
Ann-Sofi Bergqvist, KV (Renée Båge, KV)
Nils Fall, KV (Jens Häggström, KV)
Tomas Bergström, vice chairman, Hgen (Åsa Ohlsson, Hgen)
Johan Dicksved, HUV (Birgitta Åhman, HUV)
Sara Ringmark, AFB (Lars Roepstorff, AFB)
---
Contact
Kristina Jungnelius, Faculty Adminstrative Officer
Faculty of Veterinary Medicine and Animal Science, SLU
kristina.jungnelius@slu.se, +4618-67 16 87, +4670-203 33 14