Swedish Board of Agriculture
Last changed: 16 April 2020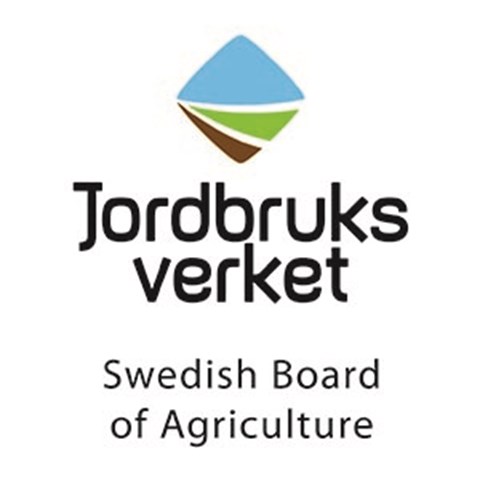 The Swedish board of agriculture publish calls for proposals and tenders within the rural development program and the marine and fishery programs.
The Swedish Board of Agriculture is responsible for the management of agriculture, fishing, reindeer husbandry and rural areas in Sweden, promoting the capacity of Sweden to produce food in a sustainable and profitable way, as well as contributing to good animal welfare and a high quality of life in rural areas. The Swedish Board of Agriculture primarily works towards three aims:
That Sweden should have a competitive, sustainable, profitable and increasing food production.
That Sweden should achieve its environmental goals and that production should be more resource-efficient.
That Sweden should have good protection of animals, plants and health.
The Swedish Board of Agriculture is in addition responsible for distributing money from EU funds to various beneficiaries, including the European Agricultural Guarantee Fund, the European Agricultural Fund for Rural Development, the European Maritime and Fisheries Fund, the European Regional Development Fund and the European Social Fund, and is further responsible for crisis prevention and management in the agricultural sector.
TYPES OF FUNDING
The Swedish Board of Agriculture funds research and innovation, but also launches regular calls for cooperation projects and skills development. In the vast majority of cases, the funding from the Swedish Board of Agriculture is distributed through one of the following programs:
The Swedish rural development programm
The marine and fisheries program
The regional and social fund program for rural development
Agricultural support that is fully funded by the EU
The Swedish Board of Agriculture also publishes thematic calls for support, which are best followed via the authority's website "Temporary support and calls", see link below.
CO-FUNDING
Special rules apply to most of the Swedish Board of Agriculture's funding (which is EU-based), see the link to "Jordbruksverkets krav för ansökan och redovisning av projekt" below. Otherwise, full cost coverage is applied, according to appropriation direction.
HOW TO APPLY
Applications to the Swedish Board of Agriculture are submitted via the authority's own "e-tjänst".
Since applications to the Swedish Board of Agriculture do not follow any specific template, the format and content of the application need to be adapted to the instructions given for each type of support or individual call.
Templates for budgeting and making calculations of indirect costs can be downloaded via the Swedish Board of Agriculture's web pages, often directly linked from the relevant page for each form of support or call text. The call text usually also contains information about the assessment criteria that will be used to evaluate the application.
SUPPORT WITH YOUR APPLICATION
Please contact the Financial Officer/Administrator at your department for support with making the budget and calculation of indirect costs. Use SLU's project calculator.
Grants Office is also happy to answer your questions and give advice.
---
Contact
---
The Swedish Board of Agriculture's requirements for application and reporting of projects

Page editor: lars-erik.lindell@slu.se