Council for Animals in Research and Education (Föd)
Last changed: 18 December 2017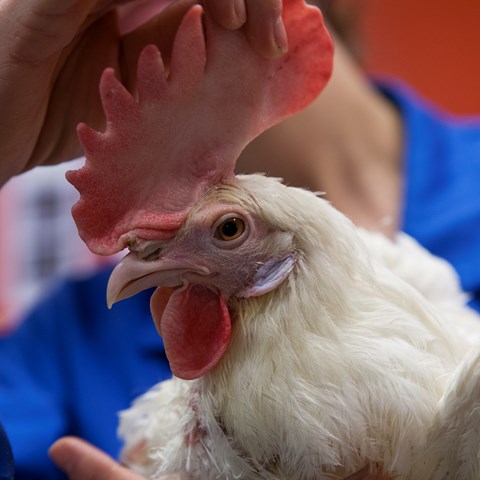 The Council for Animals in Research and Education (Föd) is to function as SLU's animal welfare body and therefore work actively to prioritise animal welfare within the organisation.
The Council for Animals in Research and Teaching must follow the Swedish Board of Agriculture's regulations (SJVFS 2015:24 Article L 150). This includes providing advice to staff regarding animal welfare, as well as establishing and inspecting internal routine descriptions for the supervision, reporting and monitoring of the animals' welfare and the comprehensive work with animal welfare at the organisation.
The Council for Animals in Research and Education works (amongst other things) with the tasks mentioned below. Don't hesitate to contact the council if you have any questions or thoughts.
Checklists
Visits to the facilities
Ethical evaluations of research to be carried out abroad, in countries where no ethic evaluation can be provided
Examine standard operating procedures or other documents related to animals in research and education
Re-homing of animals. When animals that have been used in SLU research and/or education are to be re-homed, the SLU policy for re-homing of animals must be followed.
Minutes from Föd meetings can be found here (in Swedish only): https://internt.slu.se/en/tools/minutes-read/
Members of Föd
| | |
| --- | --- |
| Katarina Cvek | koordinator för försöksdjursfrågor, ordförande |
| Erik Petersson | prof., NJ-fakulteten, vice ordförande |
| Jonas Malmsten | post doc, S-fakulteten |
| Henrik Ericsson | universitetsdjursjukhusdirektör, UDS |
| John Pringle | prof., VH-fakulteten |
| Studentrepresentant | Husdjursrådet |
| Lotta Jäderlund | sekreterare, planeringsavdelningen |
| Petter Kjellander | prof., NJ-fak, suppleant för Erik Petersson |
| Sonya Juthberg | fo. ing., S-fak. suppleant för Jonas Malmsten |
| Arne Persson | chefsveterinär, UDS, suppleant för Henrik Ericsson |
| Marianne Jensen-Waern | prof., VH-fak, suppleant för John Pringle |
3R
Planning and conduct of animal testing must follow the Three R's (Reduce, Refine, Replace). This means that:
• as few animals as possible must be used, if there is an alternative way to obtain the same statistically significant result (Reduce).
• the living conditions and care of animals used must undergo continual improvement, and the research methods used must minimise stress and pain (Refine).
• the development of new procedures is to be followed for methods that can replace the use of live animals in research. These methods are to be used where possible (Replace).
Here are some links with information that can be useful when planning your next experiment:
NC3Rs - the British 3R centre /ARRIVE guidelines
---
Contact