Sustainability accounting report
Last changed: 15 April 2019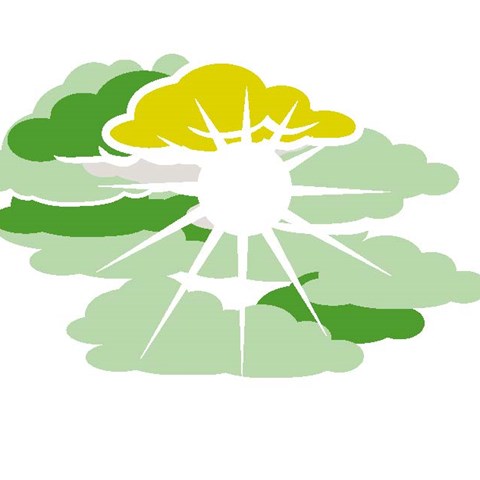 SLU Environment annually compiles a sustainability accounting report.
Below are excerpts from the report and a list of SLU's environmental improvements for the past year, as well as some of the challenges for the coming year.
Environmental improvements at SLU in 2017
It was decided that SLU's vision to be a climate neutral university would be implemented by 2027.
At the end of 2017, nine of SLU's eleven environmental certificates had been transferred to the ISO 14001:2015 standard. Two certificates remain during spring 2018.
The climate fund has generated seven projects.
Electric bikes have been purchased for work-related travel. All SLU employees can borrow the bikes. They can be found in Ulls hus and Alnarp, respectively.
Campus Ultuna has continued to be certified as a bike-friendly workplace.
Umeå now has a chemical sluice.
KLARA now has bar-code registration.
Technology was boosted in Alnarp, which facilitates both distance teaching and meetings.
The small plastic bags for food waste that were in all the offices at Ulls hus were removed.
SLU has joined Uppsala municipality's project "Klimateffektiv plastupphandling" (climate-efficient plastics procurement).
The Swedish Livestock Research Centre has been very successful and improved their environment by establishing objectives concerning waste, emissions and its use of resources.
The vice-chancellor decided on stricter travel guidelines in June.
The Division of IT has greatly invested in increasing all employees' readiness to manage modern communication solutions, e.g. video meetings.
An investigation and action plan regarding polluted areas in Ultuna.
Over 60 non-conformities and almost 50 improvement proposals from the certifying body were taken care of.
The old Biotron in Alnarp has been phased out, which means energy was saved.
Next steps in 2018
There are great sustainability challenges at SLU in the future. Below are a number of items which the university are highlighting this year:
Climate-neutral university – During 2018, we will work intensely on the six focus areas connected to the vision of becoming a climate-neutral university by 2027. Among other things, we will develop guidelines for business vehicles in order to reach the objective that SLU's vehicles, machines and tools must run on fossil-free fuel.
Implement the action plan for business travel – In 2016, a new objective and action plan were established for business travel. The work with implementing this plan will continue extensively during the next few years. During 2018, a financial incentive model will be developed to transfer business travel from planes to trains.
The new ISO 14001:2015 standard – During 2018, the final SLU certificates will be transferred to the new standard.
---
Contact
---

Page editor: miljo@slu.se