Templates & material
On these pages, you will find ready-to-use information and promotional material, as well as Indesign and Powerpoint templates if you prefer to create your own information material. The top menu bar provides an overview of all content in English (click Templates & material).
About SLU - assignments, figures, facts
The brochure presents the university on six pages. It can be used alone or as a folder for other leaflets or brochures.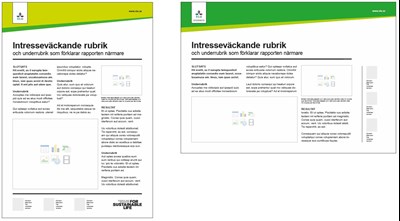 Making a scientific poster
A poster is a good way to present complicated subjects in an easy understandable fashion. The poster works in the same way as an ad.
Download the template, make it inviting to read and have a clear message.
Loading…